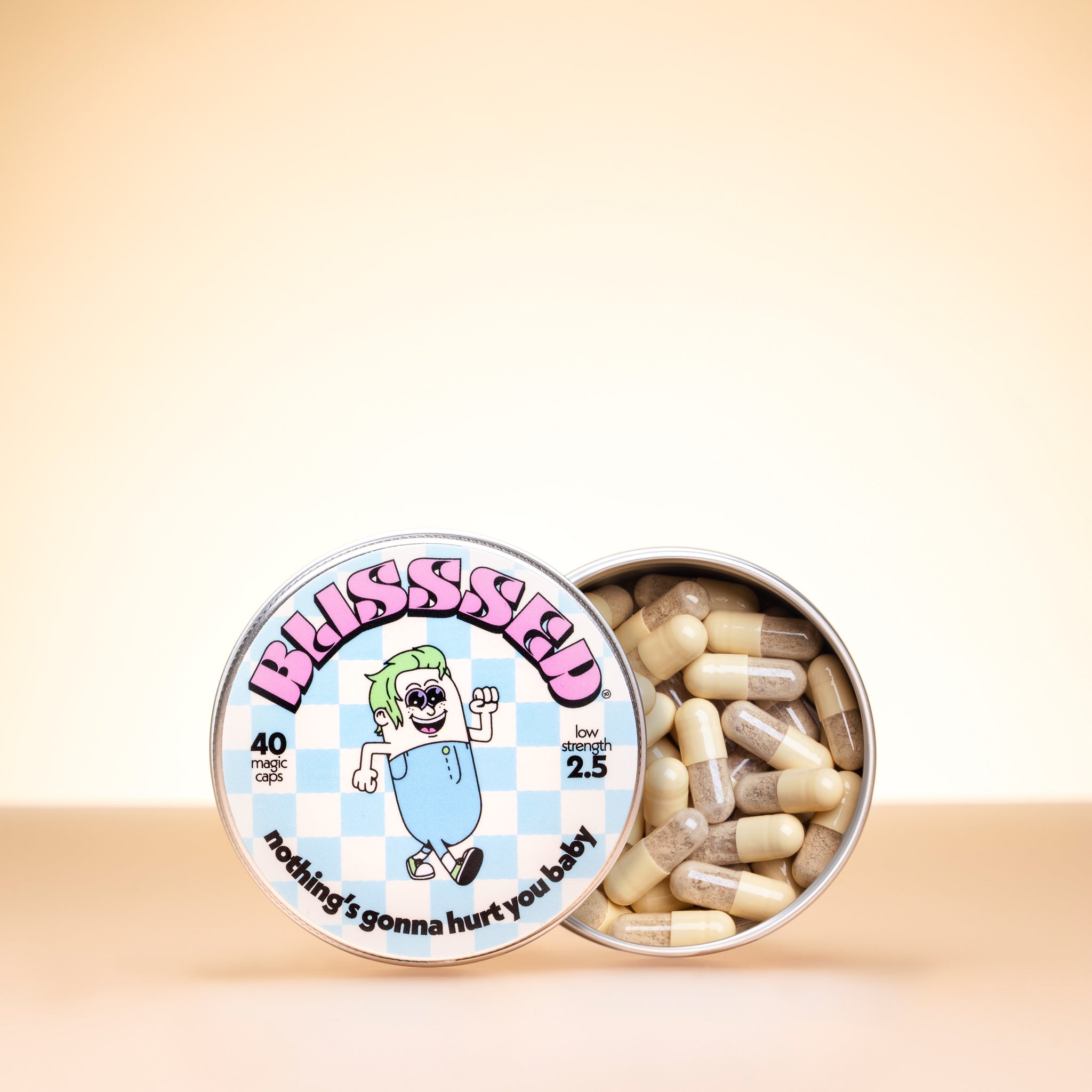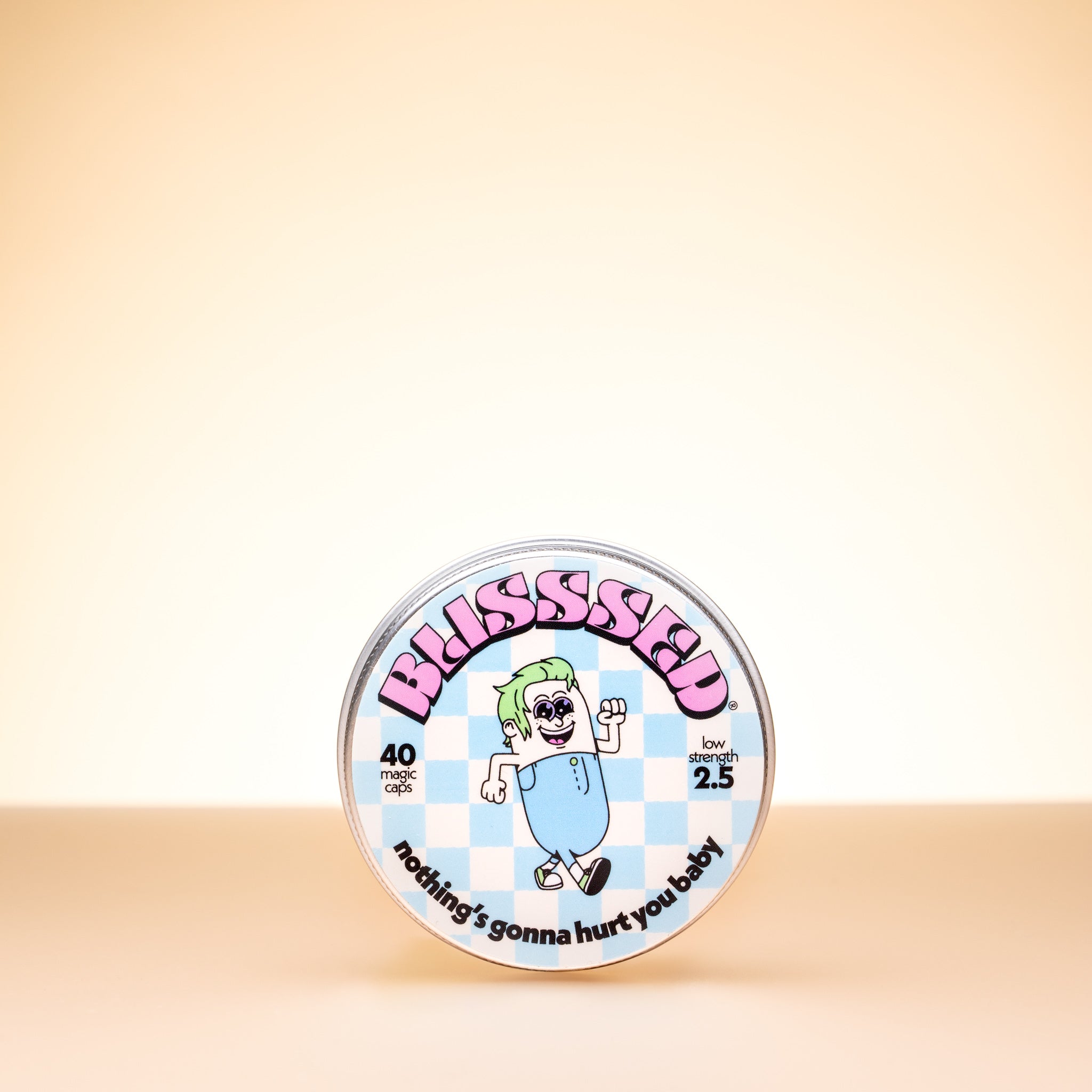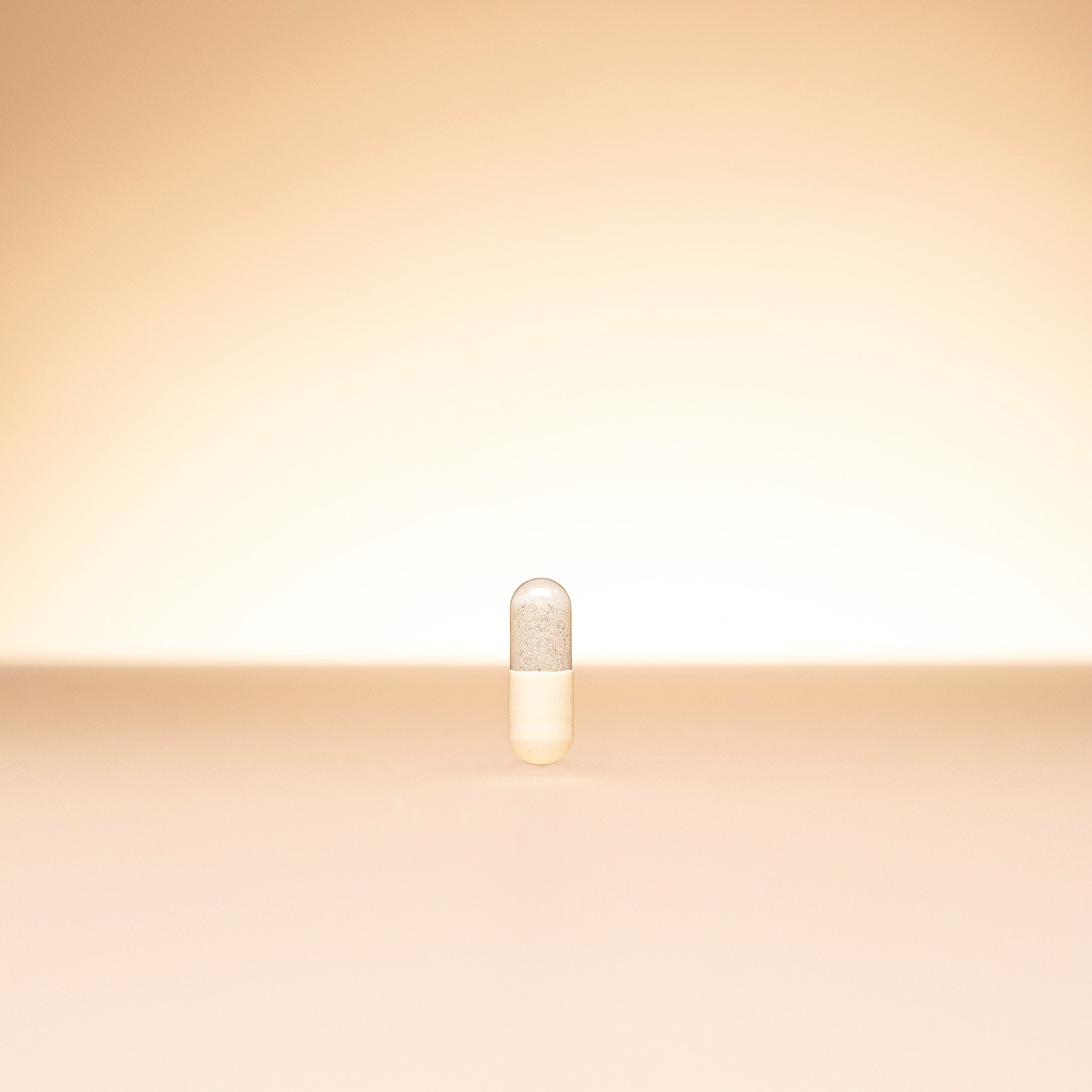 Nothing's Gonna Hurt You Baby
Description
Fast shipping
Originating from the well-known Psilocybe Mexicana, Nothing's Gonna Hurt You Baby stays true to its name, ensuring a safe and pleasurable experience ideal for beginners. Being one of the mildest magic truffles out there, this strain offers a euphoric high where new perspectives can be explored in complete harmony, while time slips away pleasantly.
Sit back, relax, and remember, Nothing's Gonna Hurt You Baby, we've got you!  
Effects: Mild visuals, slightly elevated senses, feelings of euphoria
Potency: 2.5/5
Onset Time: 30 - 60 minutes
Content: Box of 40 vegan caps. Each capsule contains 450 mg of dried truffles (mexicana strain)
Storage Store in a dry place, avoiding direct sunlight, preferably in an airtight container. Capsules can be kept for up to two years. We do not recommend to store your capsules in the freezer.
We deliver the day after in The Netherlands, 2-4 days for Europe.
Delivery couriers :
Netherlands : DHL 1-2 days
Germany: DHL 2 days
Poland: DPD 2-4 days
Sweden : DHL 2-4 days
Italy: SDA Express 2-4 days
Spain : Ctt Express 2-4 days
Portugal:  Ctt Express 2-4 days
France: Colissimo  2-4 days
Other Countries : Trackable Delivery 3-4 days
All orders come up with a tracking.
In the cart drawer you can estimate the delivery cost, Enter your country name ,if you country is listed you will see the related shipping costs, if not you will see this message "We do not ship to this destination."
Free shipping over 100 EUR orders !
Nothing's Gonna Hurt You Baby
just the best
It´s hard to overstate how great these are. For me it's a ´micro´ dose because you I can still go about a normal day of work or whatever needs to be done with no problems, but its more like a mini macro because you do actually feel something. Perfect for those that want to try microdosing but prefer to actual feel something rather than just self medicating with a true microdose.
Nothing has hurt me
I don't see any difference with the microdosed one dor the moment but effects are gentle and pleasant.
Nothing's Gonna Hurt You Baby
Unfortunately too weak for a trip, only good for microdosing maybe
We took each more than 8 of these caps and nome of 3 different people could feel something special. Given that this doesn't seem like the microdose prod, I can't understand how many one should take then. Instructions from the QR code behind the box were generic, the same for the Chromatic Experience product and didn't give any insights as to dosing.
Nothing did hurt me ...
Quite the opposite. A very mild product that serves exactly as described! Very happy with the discovery and the purpose it served excellently - used it as an alternative to the microdosing caps and followed the protocol 4 days (acap/day) followed by 3 days off. Recommend it!
Dosage, effects and warning
Microdosing
For microdosing, take no more than 1 capsule per day. Stick to the protocol that suits you. Microdosing works by following a specific protocol, examples of which can be found here.
We recommend to take your caps on an empty stomach. Try not to eat for at least 2 to 4 hours before consumption. Caffeinated drinks are also best avoided.
Blissful journeys
First trip: 2 caps to start
Mild trip: 3-4 caps
Intense trip: 4 caps wait an hour for another 4 caps

Effects
Users generally start to feel the impact between 30 and 50 minutes. Naturally, every experience differs depending on the person and the setting, and the effects can vary from one trip to the next. Psilocybin, the part of the truffle that produces the magic, essentially alters the perception of reality. Early onset usually involves heightened senses, mild visual effects, predominantly involving color, and feelings of joy and euphoria.
Any sense of time may gradually disappear as the truffles take hold and higher quantities or stronger strains can give rise to intensifying hallucinations. The possibilities here are limitless, but common manifestations include exaggerated colors, sounds and movements, distortions of objects and people, and the appearance of geometric patterns.
At this point, it may feel like time has slowed down, sped up, or doesn't exist at all.
Those enjoying their truffles outdoors often report feelings of awe and a profound respect for all living things, with an enlightening sense of connection to the natural world and the universe as a whole.
In some cases, this can lead to a dissolution of the self, as the ego is shed, and a spiritual union is forged. For experienced truffle connoisseurs riding a wave of powerful psychedelics, this can open up insight into all parts of the human psyche; allowing users to revisit past traumas, nurture acceptance, and ultimately achieve a higher state of consciousness.

Truffle trips typically last between four and six hours. After reaching the peak, the effects will start to wear off, with many users relishing intensified taste sensations. Visual distortions become more subtle, and a feeling of calm and well-being tends to kick in. Some continue to enjoy the benefits of psychedelics for several days or even weeks, which is essentially the same mind space that microdosing claims to occupy.
Healthcare disclaimer
• Do not use magic truffles if you are under 18 years of age.

• Do not use magic truffles if you are pregnant or breastfeeding.

• Never use magic truffles in combination with any other drugs, including alcohol, caffeine, and anti-depressants.

• Do not use magic truffles if you are experiencing symptoms or have a history of mental health issues, including depression and schizophrenia.

If you are currently receiving treatment from a medical professional, always consult with your healthcare provider before using magic truffles.

The Blisssed website and any affiliate pages, such as social media channels, contain no medical advice whatsoever. All content, including text, images, videos, and any other material, is intended for informational and educational purposes only.
Despite our endeavors to keep the information provided as complete and current as possible, we cannot guarantee that the website content is in accordance with the most up-to-date research.

Blisssed content is in no way a substitute for professional medical treatment or advice. Always consult a physician or healthcare provider in relation to any medical issues. Under no circumstances will Blisssed be held responsible for any actions taken or damages occurred from the use of the site or its contents.

The use of or reliance on any information provided by Blisssed and its representatives is entirely at your own risk.

Warning
Magic truffles are purchased and consumed at your own risk. Even in small doses, psilocybin has the capability of altering perception. Always makes sure to use them responsibly by complying with the following guidelines:

• Do not use if you are below 18 years of age

• Never take magic truffles in combination with any other drugs, especially alcohol

• Do not use if you are currently taking MAOIs or other anti-depressant medication

• Do not use if pregnant or breastfeeding

• Do not use if you are experiencing symptoms of depression or psychosis

• Combining truffles with caffeinated drinks is not recommended

• Ensure you are in a sound state of mind, in a safe environment and with trusted companions before consuming magic truffles

Bad trip
A change in reality can be a shock for some and the powerful effects of psilocybin can lead to fear and panic, otherwise known as a bad trip. There are several steps you can take to avoid the onset of such feelings and tips to help cope with the experience if it happens:

• Prepare your setting: Make sure you feel safe and comfortable in a quiet environment, preferably with a sober friend or 'sitter'. Beginners are advised to take a low dose to start with.

• Manage your feelings: Negative thoughts are often the primary instigator of bad trips. Try to think positively or alter your setting; change the music, move to a different environment, etc. Above all, remember that the effects are temporary and will disappear soon enough.

• Drink orange juice or have a sugary snack: The sugar will not affect the psilocybin, but it might give you enough of a boost to turn your thoughts around.

Shipping, delivery and refund
Fast shipping
We deliver the day after in The Netherlands, 2-4 days for Europe, 5-7 days for the rest of the world. All orders come up with a tracking.
In the cart drawer you can estimate the delivery cost, Enter your country name ,if you country is listed you will see the related shipping costs, if not you will see this message "We do not ship to this destination."
Discreet package
At Blisssed, discretion is assured. We pride ourselves on our discreet service and speedy delivery. We strive to ensure each order is received in full in a timely manner, simply packaged with no indication as to the contents. Please check when ordering whether we are able to deliver to your home country. Delivery fees will be calculated before check out is complete.
Refund Policy
In the unlikely event that your order is not received to your satisfaction, we offer a 30 day refund policy. To be eligible, the product must be returned to us unused, in its original condition and packaging, within 30 days. Proof of purchase is also required. If approved, the refund will be credited to the original payment method.
It is your responsibility to adhere to the regulations in your country. We do not offer refunds for any items seized by customs.
About Blisssed
Why Blisssed
Here at Blisssed, we truly believe psychedelics can help us in everyday life. Our mission is to share this potential with our customers and ensure the best truffle experience possible. To achieve this, we select only the finest magic truffles for both microdosing and recreational purposes. All our products are grown in the Netherlands with the utmost care and respect for the environment.
The capsule
To make the most out of your psychedelic experience, Blisssed presents its range of truffles in capsule form. The truffles are simply dried and ground down without any active alteration. As you may already know, magic truffles do not exactly taste like cheesecake. Countless recipes are available online to help mask their notorious, long-lasting flavor. In fact, their potent aftertaste is known to induce nausea and can make an unpleasant start to your psychedelic journey. Capsules alleviate this drawback entirely, allowing you to enjoy all the benefits in complete bliss.
A safer way to enjoy magic truffles
Not only do capsules make the perfect solution to the taste turn-off, they are also much more discreet, and perhaps most importantly, offer the safest route to psychedelic euphoria. Unlike fresh magic truffles, our carefully measured caps include a homogeneous dose to reduce the risk of overdosing and provide the ideal concentration for microdosing. With Blisssed, enjoying psychedelics has never been so easy.
About magic truffles
Magic truffles are not really truffles at all. They are in fact sclerotia, which are compact masses of fungal mycelium. Sclerotia live underground and are actually the subterranean half of the mushroom, which grows and reproduces above the surface. They act as a food bank, which makes them capable of surviving extreme conditions.
As part of the same organism, both psychedelic mushrooms and truffles contain psilocybin. This prodrug is converted into psilocin inside the body and stimulates several parts of the brain, inducing numerous effects. In microdoses, truffles are known to enhance mood, creativity, and productivity. In larger quantities, they can trigger powerful hallucinogenic experiences.
In appearance, truffles are dark in color and rough in texture. Their meagre moisture levels and compact size allow for consistent dosing, in contrast to mushrooms, which have much more unpredictable potency levels. In terms of taste, truffles are renowned for their strong, sour flavor, which can be masked by ingesting them in capsule form, as a tea or as part of a meal. Unlike their mushroom counterparts, magic truffles are completely legal in the Netherlands.